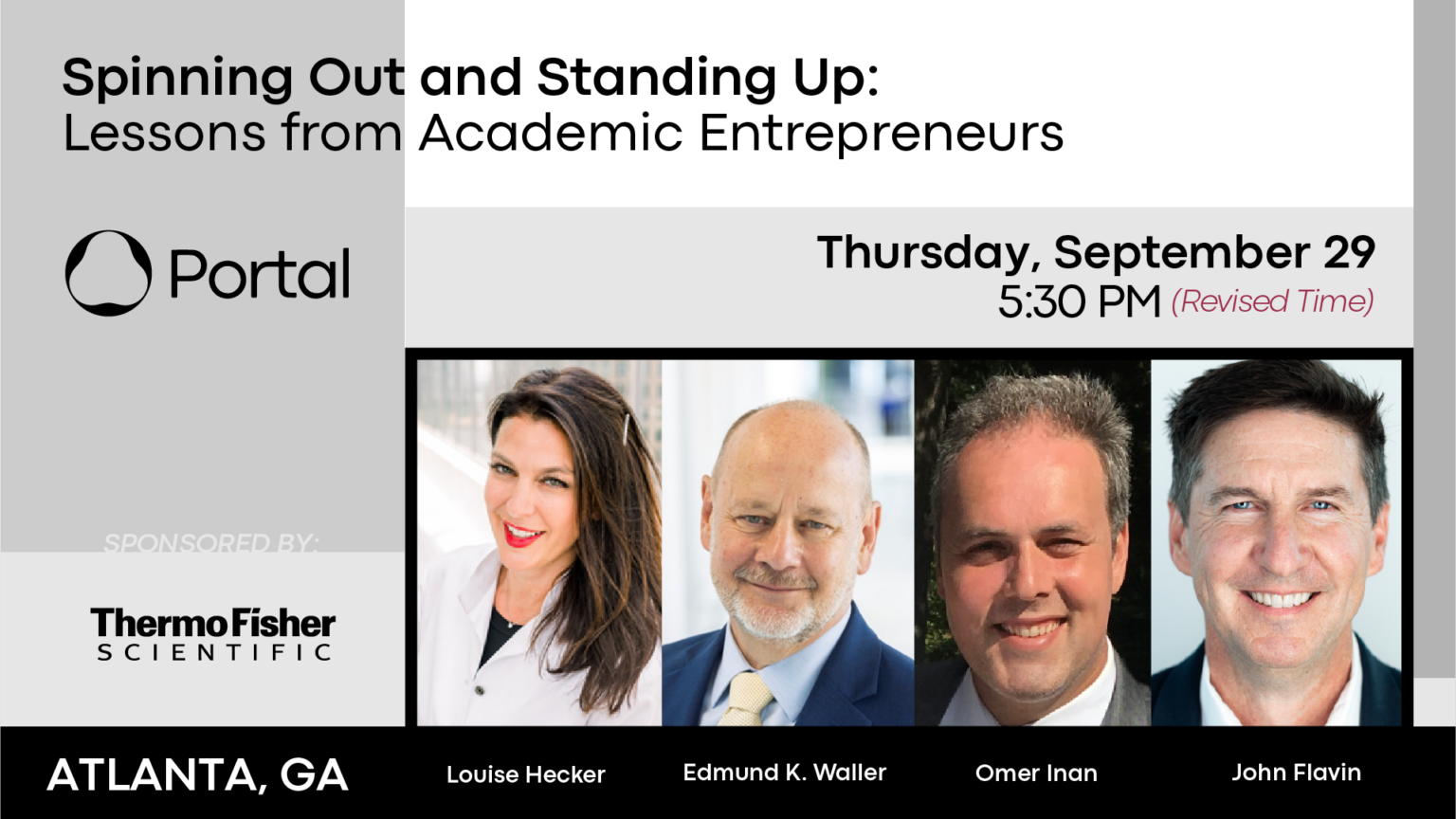 Lessons From Academic Entrepreneurs
Join Portal Innovations for a discussion of the pathway from the lab to a startup with four serial entrepreneurs.

Learn more about:
common hurdles in taking a university technology successfully into a startup,
how to build a founding team and garner the support to establish a viable startup,
raising outside capital,
opportunities and challenges to growing a biotech company in Atlanta, and
personal stories from experienced serial entrepreneurs.
Spinning Out and Standing Up is part of a series of workshops from Portal Innovations and partners leading up to the opening of Science Square in April 2024. Join for the panel discussion and stay to network with the growing Atlanta Biotech Ecosystem. Sponsored by Thermo Fisher Scientific.
RSVP Here