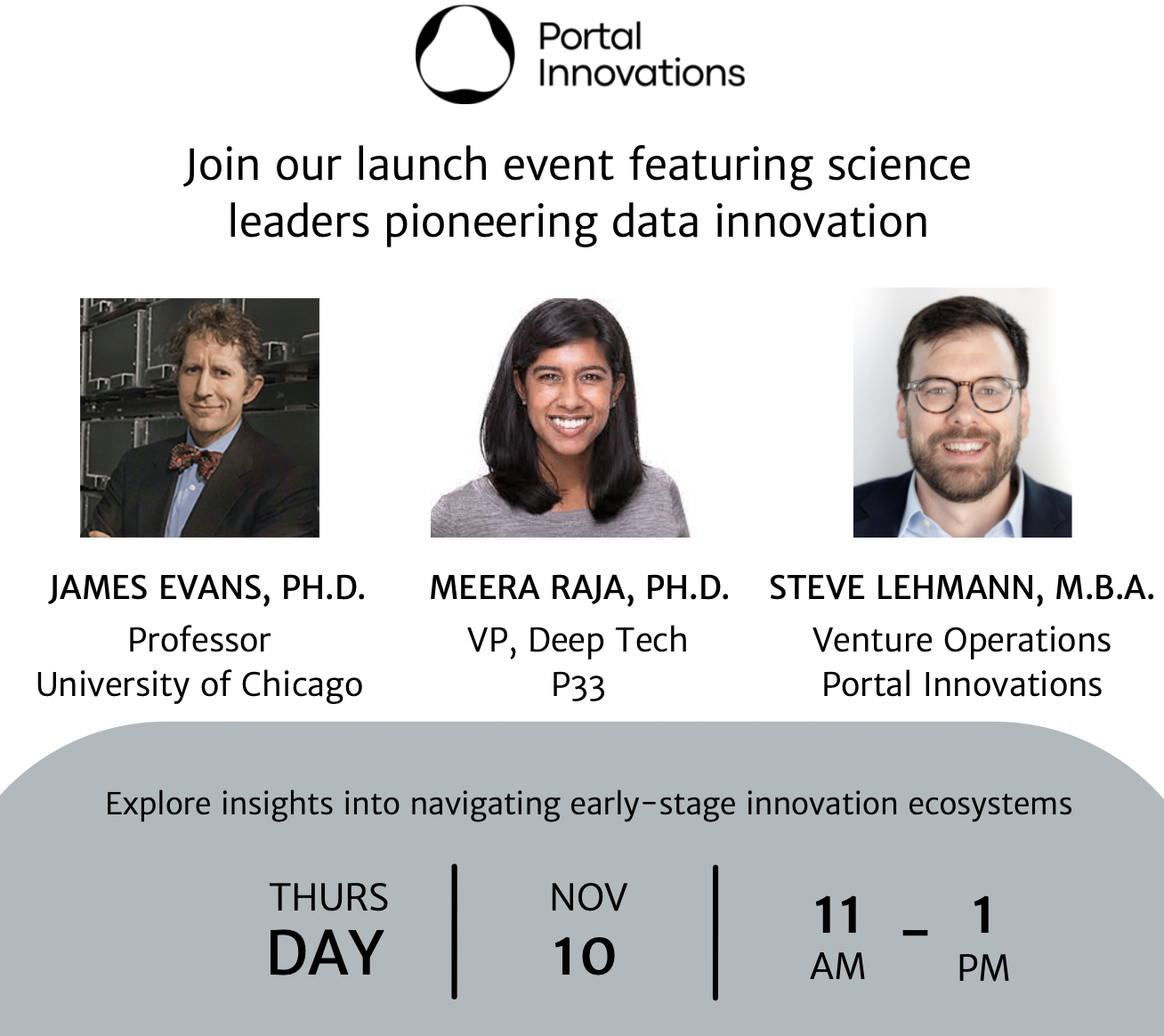 Portal's deep experience in creating and scaling life science ecosystems has led to the launch of Portal Perspectives on Innovation Ecology, presented by Steve Lehmann (Portal Innovations). This quarterly publication will be a focal point of the event, reviewing innovation ecosystem components and building techniques.
Join us for a panel discussion that will explore insights into understanding and navigating early-stage innovation ecosystems. Guest speakers Professor James Evans, Ph.D. (University of Chicago) and Meera Raja, Ph.D. (P33) will provide insight into how they've used data as a tool to design and build high-functioning ecosystems.
Our panel of scientific leaders from across Chicago will discuss how they are currently reshaping the use of data to comprehend innovation, and how to better leverage today's investments for tomorrow's gain.
Event information
Date: November 10th, 2022
Time: 11 a.m. – 1p.m.
Location: Portal Innovations
Register Here